For those of us who take our pleasures differently
Sarah Wishart
London, UK

October 2019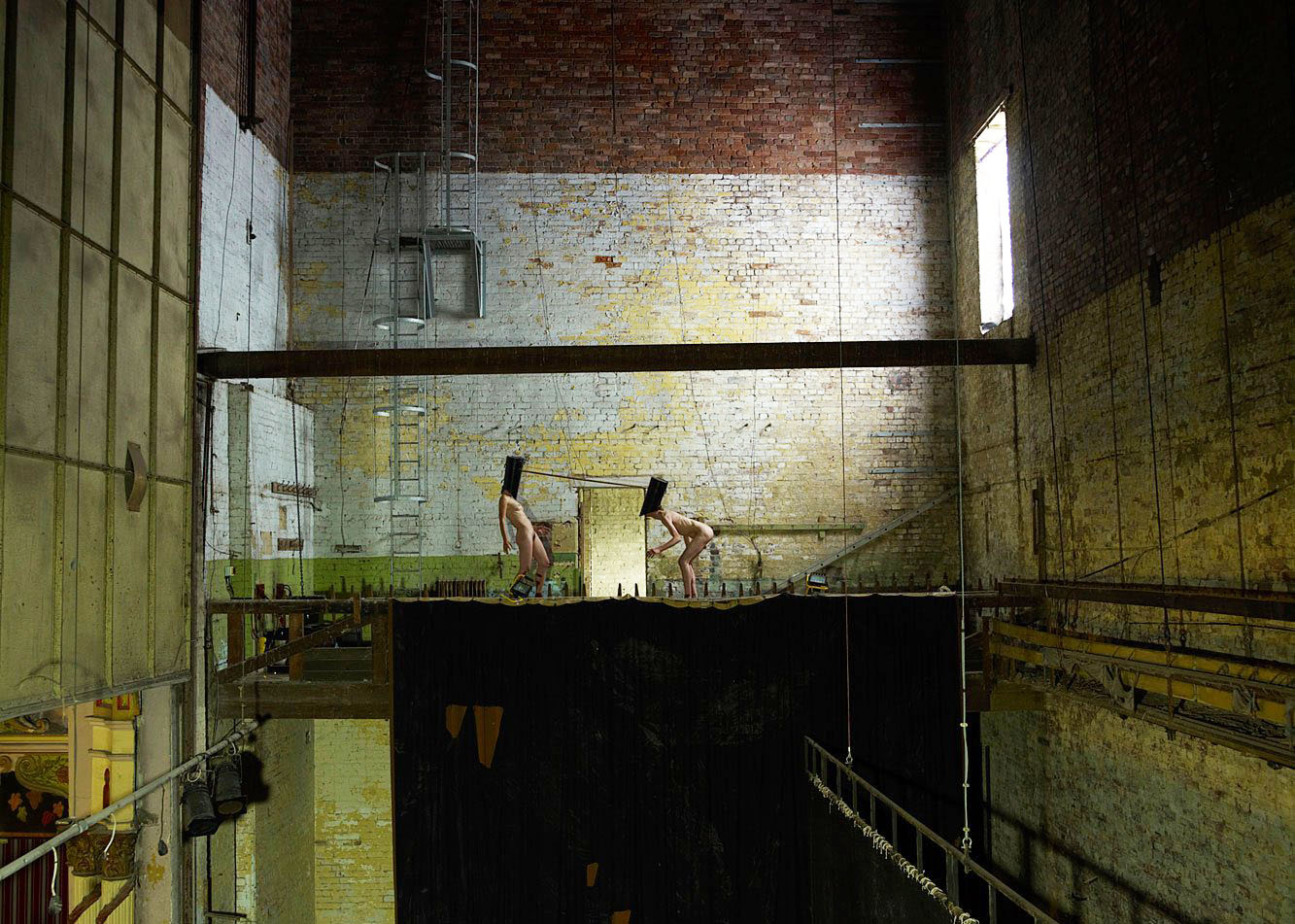 If there is ever an organisation that was created to celebrate, to aid and abet artists in how they might exist along the edges and at the margins, in different spaces under different narratives, it's the Live Art Development Agency. To look at how art might perform identities – is to look at live art.


LADA often works with artists who are interested to explore and contest the fluid boundaries between real life and performance. Daily life, as everyone knows, is always a kind of performance – a matter of behaving to rules and expectations, making statements with actions and appearances. Artists working in Live Art and performance take that situation and raise the game, articulating the self and society as sites of radical performance, subversion and transformation. The matter of what's real and what's not, what's fixed and what's not – the question of who we are and who we can be – is at once playful and political, especially for artists whose identity (gender, race, class, neurodiversity) does not find easy 'place' in existing social and economic structures. This very charged zone – performance, identity and their relation to social and political reality - has been the heart of Lois Keidan's curatorial interest since the late 80's and you see it very much in the work of artists with whom the Agency works - the act of performance, in this sense, becomes a way of confronting, and changing the world.
LADA pushes back the walls to get marginalised artists in the door, and creates room for art with new voices and in new guises. On the 6th of March 2019, I went to the birthday party of this organisation that's been shouting the names of Live Art for over 20 years. The party included some nostalgia, some performances, some tiny sculptural art re-enactments, and the launch of AGENCY – A Partial History of Live Art which looks back at the last 20 years of Live Art through the lens of LADA.

Professor Adrian Heathfield (who wrote another important book on live art Live: Art and Performance in 2003), described LADA as "a harbour for those of us who differ and dissent, who are not recognised or loved, those of us who make, write, think differently at the edges", and Lois Kiedan the Director of LADA as "a lover of those who are not right or whole, not in a normative body or a dominant skin …. Of those of us who take our pleasures differently, of those who do not know how to behave... of those of us who are not going to take it anymore". Lois herself sums up live art in the intro to Agency, that it's "all about difference – different ways of making and experiencing art; different ways of documenting and dispersing performance; different ways of being in, and seeing, the world; and different ways of occupying the institution and rethinking approaches to research and knowledge". In the run up to the birthday party – Lois Kiedan generously agreed to talk to me about the ever-expanding work of LADA and particularly the story of DIY.

Lois Kiedan and Catherine Ugwu who founded LADA, had been at the ICA in London, where they'd been running the performance programme. Kiedan recalled: "we started from a blank piece of paper at the point where Live Art was really beginning to take off. It was a very interesting time, over the same time as the culture wars in the States, a time of the sort of formation of all kinds of identity politics, partly in response to Thatcherism and partly in response to a government who said 'You don't exist'. And there were lots of different constituencies saying actually I do exist, and this is how I'm going to construct and perform my existence. We were just in heaven really in the sense that there was so much work, and nobody else presenting it – just us at the ICA."

Professor Alan Read, now Professor of Theatre at Kings College London, was Head of Talks at the ICA: at the same time and I asked him to tell me what he remembered about working with Lois and Catherine at the ICA "Lois and Catherine's curation in the early to mid 1990s was sharpened by a fierce intellectual curiosity, a confidence in genuine experimentation, a rock-solid commitment to inclusivity (rare for the time in aesthetic as distinct to social practices) and an uncanny ability to spot what might be called 'trends' if that was not so wholly at odds with their utterly anti-branding commitments. Looking at the ICA programmes in front of me now brings home just how courageously independent they were in their programming, reversing the common habit of established institutions and their male-curators feeding off what they pompously considered the 'pond-life' of the culture, and setting about as they did redefining what stood for culture in the first place. This involved Lois in numerous brushes with the ever-present threat of 'censorship', though in my recollection between 1994 and 1997 I can only recall on one occasion, I think involving Ron Athey and some 'winched over the audience' blood, that there was any disquiet about the performances being staged. Lois may well see this very differently as it was her labours that headed off the distractions to artists being able to do their very best work. Which was Lois's promise."

LADA has been based in different beautiful buildings over that period of time – there is in fact an entire chapter devoted to their spaces in Agency, but currently they are based in Bethnal Green in a partially converted chapel, where in the room next door on Sundays, services are held. The ceilings are massive, and the images of Ernst Fischer and Franko B are suitably hung in this ex-sacred still-sacred space. Books line the walls and pleasing ladders on wheels that you push around to clamber about to find something not organised as a normal library might be because this is no ordinary library.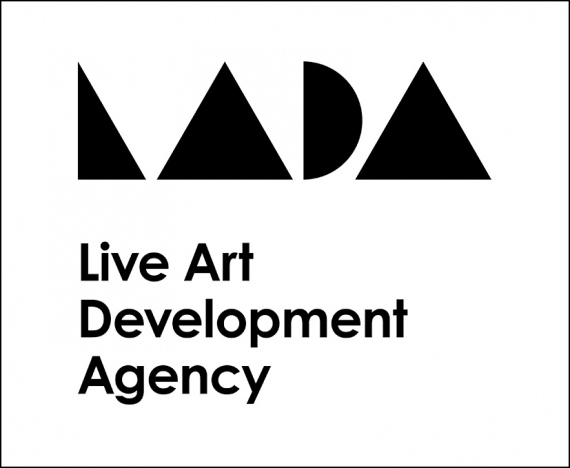 Lois talked about their gestation over the years: "From a couple of shelves and a couple of desks and a kind of omg what are we going to do" (She gestures to the world's largest open access resource centre) "to this but what's been important to us from the get-go is that everything we do is artist-led and what do artists need. We operate in essentially four different ways which all feed each other - we offer the study room, the online shop, our website, our video channels. We offer all kinds of different opportunities, opportunities for artists at all stages of their practice. Whether they're just starting out, or whether they're hanging up their clogs, and all of those opportunities are artist-led and determined by artists. So, we run the DIY programme that you've been part of, we also run bursaries for artists. We're running a leadership bursary programme at the moment for artists of colour. So, all kinds of different professional opportunities".

I first came across LADA when I was working on my MA in performance art – based at Roehampton in 2003-4 , and at this point they were based at Arnold Circus inside a walled garden shared with other artistic endeavours. I enjoyed the process of booking sessions and gaining access through rooms where designers would have samples and pattern cutting. I remember watching The Battle of Orgreave for the first time in LADA – while someone else watched a Ron Athey documentary. The breadth of resources on offer in this small room was heady. I don't remember how I heard about the DIY programme but in 2006 I did my first one. So yes, as Lois said – I have absolutely been a part of the DIY programme, not as regularly involved as some artists but it has shaped and changed my practice and writing and thinking and been a thing nagging me for years.
Have you heard the one about the artists who went to the World Elvis Festival in Porthcawl? Or the one about the artists who spent £500 on lapdances? Or the one about the artists who went to a farmhouse and didn't sleep for a week? Or the one about the artists who trained to be professional wrestlers? Or the one about the artists who set out to see how far they could send a sound? Or the one about the artists down Mecca bingo? Or the one about the artists who created the perfect citizen robot? Or the one about the artists who staged Calamity Jane in 16 hours? Or the one about the artists and radical hairdressing, who took it personally, who hated America, who couldn't live on vitriol alone, who were imperfect, who were waterproof, who got out more often, had no regrets, and went To Gypsyland? Chances are if you have, then you've probably participated in DIY already.
DIY is an annual scheme for artists working in Live Art to conceive and run unusual professional development projects for other artists and has been calling for proposals and participants since the early noughties. Kiedan explained the concept and the history, "it's our favourite thing – the thing we're most proud of. And we've been running it because the Arts Council discovered professional development and that you could support artists to be artists not just art-makers. Most grants before that were to support artists to produce something and then they realised that if you give artists the space, time and resources, they might be producing more interesting things, or they might become different kinds of artists altogether. So, they started introducing money for professional development, but this tended to be the Arts Council and other people telling artists how to develop their practice. And we thought no – the people that really know how to develop their practice and what they want to do are artists, particularly in an area like Live Art where there's not fixed sign posts or career paths or how you make work or things like that. So, let's just say to artists here's some money for you to think about a workshop or a professional development programme or a little research thing that you would like to do with other artists.

"It's not a masterclass – it's not a guru saying – I'm going to share my wisdom with a group of 20 people and vast amounts of money over a weekend in an inappropriate space. It's much more about inviting artists to propose things they want to research with other artists but it's peer-to-peer. We started it as a London based initiative in collaboration with New Work Network and Artsadmin and we supported about five or six projects in that first year and we just asked artists to propose projects that they wanted to do that were about interesting ideas but also about interesting methodologies. It's very important to DIY that it's not formulaic workshops, that it's a different way of working together to get to a different place. That first year was great and we thought god there's something in this. There came a point where we decided we should really spread it out nationally. And now it's a scheme where we work with about 20 or so national partners. We all put money in the pot, we put out calls for proposals, some of which are completely open briefs and some of which our partners want very specific briefs, things that they want artists to think about in relation to their work. For example, the Yorkshire Sculpture Park has been a DIY partner quite a few times and one important thing for them was to look at audiences. So, there were quite a few DIYs that were about those things and actually that's completely transformed YSP's attitudes to its audiences. So, DIY is about unusual ideas, unusual methodologies and the more provocative or unusual the better for us. One of the ways we think about DIYs is 'would the Arts Council fund this?' and if the answer is no, then it tends to be something we support. One of the things that really thrills us about DIY is that mix, the backgrounds that participating artists come from and the different age ranges that take part in it. It's important for us that DIYs are free. So basically, each DIY gets a budget of £1500 – it's up to the lead artist how much is their fee, how much goes to the material cost of running the DIY. And then its free for people to participate.

They're not outcome driven as it were – we don't want a showing at the end. Or expect a piece of work to come out of them. But quite often those sorts of things do. What's been brilliant for us is that because we've run it for so long now – artists who were little artists in the early ones are now coming back and leading them and it's just great to see that. And also, that thing about trying to change those institutional attitudes to artists – if you give artists a budget and a time and space, they know exactly what they're doing and they know how to run things and they know how to run things on a budget and how to make magic happen. And some DIYs some people have a great time and it changes how they think and off they go and do things. Some DIYs become turn into major projects, some DIYs change the lead artist or participating artist's practice for life. Some DIYs people meet each other and fall in love – all kinds of things might come out of them and we encourage that."



The next call for participants for the 16 DIY for 2020 will be announced and all opportunities can be found here

Live and Agency are available from LADA's online bookshop